By law, landlords must be able to prove that all electrical installation work meets Part P, or they will be committing a criminal offence. Local authorities can make homeowners or landlords remove or alter any work that does not meet the Building Regulations. If you have any worries we can check for you and or your landlord.
1. Make Sure Your Landlord is Complying With The Law
Electrical appliances, plugs and cables that are old or poorly wired can be a real danger. Just because there's no flame, doesn't mean there's no fire risk. Find out what to check for to ensure your appliances don't put you or your family or housemates at risk from fire.
There are particular danger signs to look out for on all electrical items you have around your home. If you think something needs fixing or changing, contact your landlord or letting agent as soon as possible.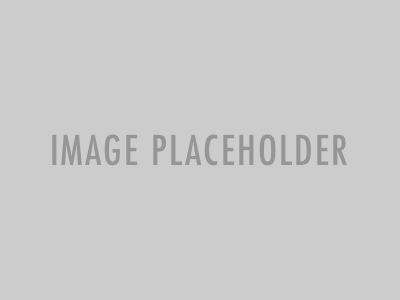 Plugs and Sockets
For plugs and sockets, keep an eye out for the following:
Hot plugs or sockets, scorch marks, fuses that often blow, or flickering lights – they are all signs of loose wiring or other electrical problems
Badly wired plugs – any coloured wires sticking out could come loose and debris could also get into the plug
Overloaded sockets – plugging too many electrical appliances into one socket can lead to overheating
Cables and Leads
The risks with cables and leads include:
Getting frayed and damaged – make sure the outer covering of all power leads is in good condition and replace if necessary
Being badly positioned – they shouldn't be anywhere that they could be tripped over, or near water, cookers or other sources of heat
Running them under rugs or carpets where they can wear through without anyone noticing – position them elsewhere
Appliances
Get them wet – this includes plugs and sockets, so don't put a vase of flowers on top of the TV, for example
Leave them on at night – unless they are designed to be left on, like freezers
Put anything in the microwave that is made of metal, or has a metallic finish or parts
Keep electrical goods in good working order and safe.
Follow the guidelines below to make sure your electrical items are safe to use.
Maintenance
Electrical appliances, especially ones that run at high speeds and contain motors, like washing machines, should be serviced once a year by a qualified electrician, but this is a safety recommendation not law.
Plugs, Sockets and Cables
Plugs, sockets and cables also need to be used correctly, you should:
Make sure you can't see any coloured wires between the plug and the power lead – change the plug properly
Make sure the wires are held firmly in place inside the plug
Use sockets safely – it's better to use a bar adaptor (multi board) on a lead than a block adaptor
Only use one adaptor per socket – don't plug one adaptor into another and try to keep to one plug per socket
Fuses
When you're fitting or replacing a fuse, it's important to use the right fuse for the appliance to make sure the fuse doesn't overheat. Check the manual or look for a sticker on the appliance to find out its wattage and then use the correct fuse:
For appliances up to 700 watts, use a 3 amp fuse
For appliances between 700 and 1,000 watts, use a 5 amp fuse
For appliances more than 1,000 watts, use a 13 amp fuse
Extension leads and adaptors have a limit on how many amps they can take, so be careful not to overload them, to reduce the risk of a fire.
Dealing With An Electrical Fire
If there is an electrical fire, pull the plug out, or switch off the power at the fuse box – if it is safe to do so. Sometimes this can stop the fire immediately. Never use water on an electrical fire, and don't take any risks with your safety – get out, stay out and call 999. See 'What to do if there's a fire' for more information about dealing with a fire.
Electrics on Tap is a registered company with fully qualified engineers. All our electricians will check the above are in good working order and safe to use. After the safety checks or repair works.
People living in rented accommodation may be at higher risk as they are often not responsible for the purchase or maintenance of their appliances. Many tenants are not fully aware of their rights when it comes to demanding annual servicing of appliances and ensuring they have a current certificates. It is also very important that tenants allow electricians access to their home as refusing entry means they are putting both themselves and their neighbours at risk. Those living in non-English speaking communities or with a poor understanding of English themselves can be at greater risk because of difficulties in understanding the information on the issue and a lack of awareness of the measures they should be taking to protect themselves.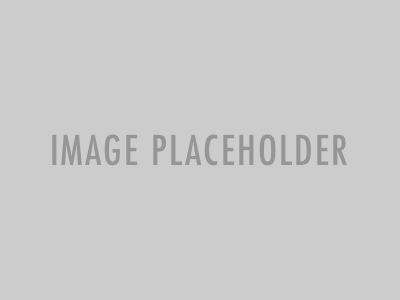 2. Arranging Access For An Appointment
If an Electrics on tap electrician visits you to check your appliances, or carry out diagnostics and repair works it is in the interests of your safety to let them into the property. If you are unsure why we are knocking on your door please call our office whilst he waits outside.
Once the landlord or letting agent has instructed Electrics on tap to carry out a any works we will try to arrange a convenient appointment with you.
Our appointments are Monday – Friday 8am -4pm, exact time appointments make sure the tenant do not have to wait in all day. We will make every effort to uphold all appointments, if circumstances beyond our control arise, we will also make every effort to contact you, in advance.
We leave informative voice mails to numbers that do not pick up. If we fail to get a call back from a tenant within 3 days we will send an informative SMS text with simple instructions.
The last resort will be a letter of action sent to the property address for the attention of the tenants. Access to the property will be through the landlord or letting agency/management key.
When we arrange access via keys whether it is directly with a tenant or letter of action our Electrics on tap electrician will ring the bell and or knock hard before entering the property, once entered through the first door he will verbally call out "Electrics on Tap". This is to do as much as possibly to avoid any unexpected arrivals.
---
3. Please Make Sure There is Clear Access To
The fuse board
Any electric Appliances
Where possible the roof space
All rooms including bedrooms with locks need to be open
---
4. What If I Own The Electric Appliances In My Rented Property?
If you own the electric appliances in your rented property, your landlord is not responsible for getting them safety checked and maintained, you are. But, your landlord may still be responsible for the maintenance of the socket and wiring. In which case, you and your landlord should arrange the electric safety check together.
---
5. What To Do If You Think Your Landlord Isn't Electric Safe
If you think that your landlord is not complying with the law you should get in touch with the Health and Safety Executive (HSE). Failure to follow electrical safety requirements is a criminal offence and the HSE can issue a formal caution and may prosecute your landlord.
We are a trusted vetted and monitored company
Our team of electricians, plumbers, heating engineers and fire alarm operatives are 100% trustworthy, constantly monitored and vetted. On tap group are more than happy for the tenant to be present during works but in case the tenant is un able to be in and is concerned about letting a stranger into their home we would like to try our best to put every tenants mind at rest. This company has never had one complaint about any of our visits to any property and we are extremely proud of this.
---
6. Tenants Penalty Charges
If a tenant makes an exact time appointment and fails to be there without letting our office know 01273 723600 or office@ontap-group.com at least 1hour before at the very latest you will be charged a call out fee. The reason for this is because our engineer will still drive to your property and for up to 1 hour try to gain access, call all the contact numbers available also the administration costs and time to rebook a call back.
Your landlord is not responsible for paying call outs when problems are caused from simple user error by the tenant. An example may be not turning the power on, or not having gas or electricity paid on a pre paid metre to supply the property.
---