Have any of your electrical appliances suddenly stopped working? Don't worry because Electrics on Tap is available to help fix it. We know how inconvenient it can be to have an electrical fault in your home and that's why our services are available to rectify any fault your electrical system might have. We have been serving Brighton residents for years now and we guarantee that we can provide the ideal solution to your electrical problem. Call us now for assistance on 01273 723 600.
Diagnostics services for your Brighton home
Unlike other electricians who believe in trial and error, Electrics on Tap believes in discovering the actual root of the problem in order to ensure the appropriate solution is applied to fix it. Our highly trained team of technicians work with highly specialised diagnostics tools and can discover within minutes what's wrong with your electrical wiring or device. Our diagnostics process involves carefully assessing the fault and discovering the root cause of the problem as well as any primary or secondary damage. Our expert will also apply preventive measures in order to protect your electrical system against future breakdowns.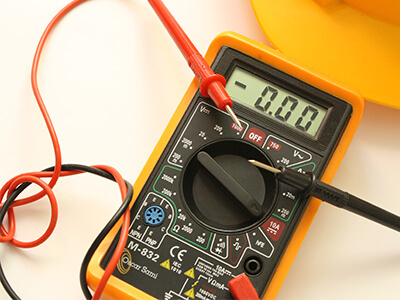 We have acquired years of experience satisfying the electrical needs of Brighton homes and can solve a wide variety of electrical problems. When we serve you, expect to receive a quick solution with long lasting results. Call us today on 01273 723 600 to arrange a visit from an Electrics on Tap expert at a time most convenient for you.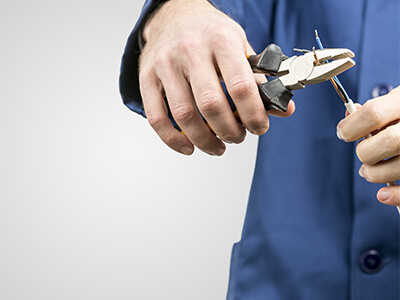 Repair services we provide
It does not matter how complex or simple the electrical fault, Electrics on Tap can set it right. Electrical repair services we commonly provide Brighton residents include;
New fuse boards:
We can help you install a new fuse board or replace your old one if necessary. We work with only the highest quality products from market leading brands so you are guaranteed that any fuse board we install for you will last for a long time and won't cause you any problems.
Fault finding:
Most electrical faults have a cause that goes beyond the obvious problem. Electrics on Tap has the tools and skills to find such problems and get rid of it.
No power:
If you are experiencing power outage or intermittent power throughout your residence or only in specific rooms, our certified electricians can help solve the problem and restore power to your home and appliances.
Lights out:
If you have blown out bulbs or electrical switches that aren't working, we can take out the faulty parts and have them replaced in little time.
Socket not working or part repair:
Any malfunctioning socket or parts can either be repaired or replaced with a better performing one by us.
---
Get the electrical diagnostic or repair you need today!
Don't hesitate to contact Electrics on Tap for a solution to any fault in your home's electrical system. Our services are delivered quickly and neatly and our prices are among some of the most competitive you can find in Brighton. Our expertise covers a variety of electrical devices, so you are guaranteed we have the perfect solution to fully restore the optimal performance of your electrical system. Call us now on 01273 723 600 for a free quote or to book an appointment.
New fuse boards
Fault finding when
No power
Lights out
Socket not working
Part Repair