Professional Domestic Electrical Contractors in Saltdean
Electrics OnTap are a domestic electrical contracting company based in Saltdean. Our team of qualified electricians are highly efficient, so you can completely rely on us. We can handle any size of domestic electrical project. We can tailor our electrical services to suit all your requirements. We are also registered with all the relevant leading regulatory bodies that continuously assess the work we do. You are already assured of our quality services because of this. Due to the health risks of residential emergencies, we ensure you can contact us easily.
Why Choose Electrics OnTap Electrical Contractors in Saltdean?
We are detail-oriented. Our industry-leading expertise and strong focus on safety, regulations and accreditation mean we are the best. We have grown a large client base during 80 years in domestic electrical projects.
What fuels everything we do is service and quality. Aside from quality and professionalism in electrical services, our clients enjoy quality customer service. We are known to never exceed an assigned budget or deadline. Our speediness means we never surpass your budget.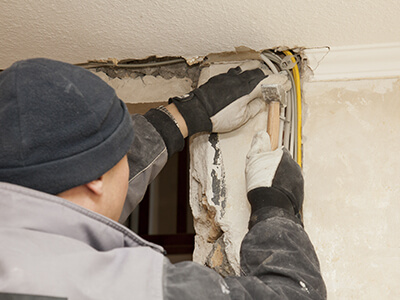 Experienced and Qualified Electricians
Electrics OnTap is comprised of qualified and experienced electricians. We offer residential electrical services for any size of project. We have a record of quality even in executing complex design. Also, we screen all electricians before sending them out on a job. We carry out this screening to be better informed of the perfect team to send to you.
Free Professional Call-Out Service
Saltdean Electrics OnTap does not charge any extra fee for call-outs.
Your Saltdean Domestic/Residential Electrical Services
Do you have some domestic electrical installations you need a professional to handle? Give us a call today. Electrics OnTap Domestic Electrical Price Table Several factors will influence the prices. The nature of the repair or installation is one of these factors. Another are the accessories to be used. To be sure, call 01273 723600 now for a quote.
Large Domestic Electrical Services Saltdean
There is a range of major domestic electrical services available at Electrics OnTap in Saltdean Whether for large buildings or small ones, our qualified electricians have you fully covered.
Saltdean Minor Residential Electrical Services.
Do you need extra sockets in your kitchen or have a multimedia system installed in your room? For any domestic electrical installation need anywhere in Saltdean, contact Electrics OnTap. Our quality electrical installations will help enhance your home.
Saltdean Domestic Testing and Electrical Certificates
We cover all kinds of domestic diagnosis, repairs, testing, fault-finding, and maintenance services. We are also the trusted brand you can rely on for your electrical inspections and landlord certificates.
Electrical Installation Diagnostics and Repairs
With time, you will need to work on your installations as they will not always be performing efficiently due to various factors. Among the possible causes are wear and tear, circuit overload, corrosion, and accidents. You will need a professional electrician to thoroughly trace the circuits and repair any electrical issue you might have at home. We are Saltdean leading repairers of emergency electrical breakdowns. A lasting repair will be carried out once they are done with a diagnosis of your wiring and installation.
Portable Appliance Testing
Ensure your home is safe with our PAT testing. Not every appliance is tested visually. Some others require the attention of a professional. Our team of qualified engineers are available to do a PAT test on your appliances. We provide efficient and affordable Portable Appliance Testing. Consequently, we can afford you peace of mind and the safety of your family or tenants. We will be happy to have someone over to assist you anywhere in Saltdean
Domestic Electrical Inspections
By law, every landlord should have their electrical installations inspected from time to time. We have the experts and equipment at our disposal to carry out thorough electrical inspections in your home. Through thorough inspections and reports, we give you peace of mind. Regular inspections can make all the difference. Our inspections cover every relevant regulatory requirement.
Comprehensive Landlord Certificates
The safety of the tenants is the landlord's responsibility. We can get you certified in one visit. This way, they save the tenants from inconvenience and the landlord saves money. Landlords will also be provided with gas safety certificates, PAT testing, and electrical certificates. We handle all battery testing.
Major and Minor Safety Services
We will cover all your minor domestic security and safety system design and installation. Our domestic safety and security designs and installations are delivered by qualified and experienced electrical engineers. The only manufacturers we deal with are those known for quality electrical products. We guarantee long-lasting security installations.
Saltdean Outdoor and Lighting Service
We have successfully installed countless outdoor power/lighting in Saltdean. We find the best angle to position your garden lights. We can bring into effect any exterior lighting design you imagine. Whether you want a contemporary kind of exterior lighting or the traditional ones, we have the skills to give you the best.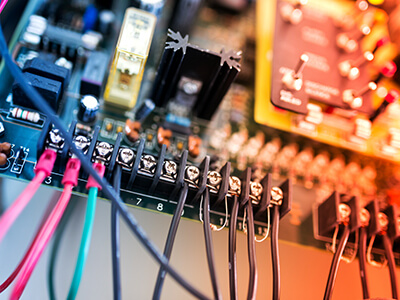 Emergency Call-Out Solutions
We are available every day of the week and at all hours. At a moment's notice, we can send someone to your location.
Your Fault-Finding and Maintenance Service
We will begin designing and implementing a fault-finding strategy once we arrive. All Electrics OnTap electricians are approachable. You can have our electricians explain the faults to you in plain English. To avoid future occurrences, you will be counselled on best practices. For both fault finding and repairs, our electricians are the most qualified.
Saltdean Cheap Electricians
When it comes to affordable and quality electrical service in Saltdean, we are the firm to call. We have a strategy for carrying out domestic electrical installations that targets cost reduction. We work both efficiently and quickly to ensure we stick to budget at all times.