Preston-Park Professional Residential Contractors
Electrics OnTap are a domestic electrical contracting company based in Preston-Park. Our team of qualified electricians are highly efficient, so you can completely rely on us. Regardless of the size of your residential project, we can handle it. We ensure that our services are tailored to suit any need. We are on the list of regulatory bodies who assess industry work often. So, our excellence is something you can count on. We have made it easy for you to reach us because we know the risks involved in domestic electrical emergencies.
Why your First Choice Preston-Park Electrical Contractor Should be Electrics OnTap
We understand that detail is key. We are the best because we are unequalled in expertise, emphasis on safety, regulations, and accreditation. We have grown a large client base during 80 years in domestic electrical projects.
Every project we do has our signature service and quality. Aside from quality and professionalism in electrical services, our clients enjoy quality customer service. We always finish before the deadline and within budget. Because we work fast, we don't incur any extra costs.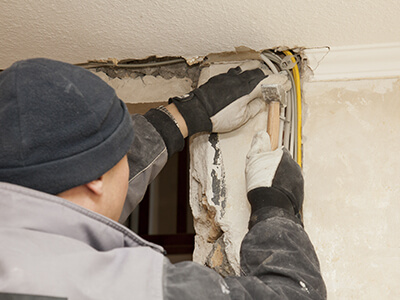 Experienced and Qualified Electricians
Our team is made up of highly qualified and experienced electricians. Our knowledge covers both small and large domestic electrical services. We have a record of quality even in executing complex design. We screen all our electricians before they are sent to your home. We do this to create the best team for your job.
No Call-Out Charge
Electrics OnTap in Preston-Park are ready to attend to your in-house electrical emergencies with no call-out charges.
Our Domestic/Residential Electrical Services in Preston-Park
Are you in the market for experienced electricians with the necessary skills to offer quality domestic electrical services in Preston-Park? We have you covered. Our Domestic Electrical Services Price Table The prices will depend on a few factors. One of these factors includes the nature of the repair or installation you will need us to carry out. We will also consider the accessories needed. Call us today on 01273 723600 for an instant quote for your electrical service.
Complex Residential Electrical Services in Preston-Park
Electrics OnTap, at Preston-Park, offers a wide range of residential electrical services. We will handle the project irrespective of the size or the complexity.
Minor Domestic/Residential Electrical Services in Preston-Park
Are you looking for more sockets for your kitchen or for the installation of a multimedia system in your room? Electrics OnTap in Preston-Park offers a range of domestic electrical installation services. We will help enhance your home with quality electrical installations.
Domestic Testing & Electrical Certificates in Preston-Park
We cover all kinds of domestic diagnosis, repairs, testing, fault-finding, and maintenance services. You can depend on us for your landlord certificates and all electrical inspections.
Electrical Installation Diagnostics and Repairs
Your electrical installations will soon begin performing poorly. Your electrical installations may become less efficient due to wear and tear, corrosion, circuit overload, or accidents. Your domestic electrical faults will be fixed by a professional electrician by first doing a complete tracing of your circuits. All over Preston-Park, our electricians are the most qualified in all emergency electrical repairs. A lasting repair will be carried out once they are done with a diagnosis of your wiring and installation.
Electrics OnTap PAT Testing
Electrics OnTap PAT testing is another way to ensure your home is safe and compliant. Not every appliance is tested visually. While others need the service of a professional. Your Portable Appliance Testing will be done by our team of qualified engineers. Our objective is to give you a simple and affordable PAT test. This way, we ensure you have peace of mind and are assured of the safety of your family or tenants. Wherever you are in Preston-Park, our electricians will be there.
Electrics OnTap Electrical Inspections
The law requires regular electrical inspections. We have the experts and equipment at our disposal to carry out thorough electrical inspections in your home. Electrics OnTap inspections and reports provide you with the peace of mind you need. Thorough and regular inspections can save lives. Our inspections cover every relevant regulatory requirement.
Comprehensive Landlord Certificates
The tenants' safety lies in the hands of the landlord. In a single visit, we will be able to get you your landlord's certificate. This way, they save the tenants from inconvenience and the landlord saves money. We will also handle the provision of electrical certificates, Portable Appliance Testing, and gas safety certificates. Also, we cover your battery testing assessments.
Electrics OnTap Professional Security and Safety Services
For your safety and security systems, Electrics OnTap contractors have the experience and qualifications to handle both their design and installation. The Electrics OnTap team is made up experts with the skills and experience to properly handle designs and the installation of your security systems. Rest assured we will only provide you with the best quality accessories from trusted manufacturers. We guarantee long-lasting security installations.
Your Outdoor Power/Lighting Service
We have successfully installed countless outdoor power/lighting in Preston-Park. We find the best angle to position your garden lights. If you can imagine it, we will create it. From the contemporary to the traditional lantern-shaped outdoor lights, our electricians will give you the best.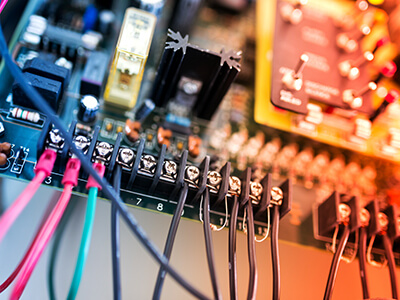 Electrics OnTap Round-the-Clock Emergency Electrical Services
We are open all day and night throughout the week. Electrics OnTap electricians are always there for you at a moment's notice.
Your Fault-Finding and Maintenance Service
We will waste no time in creating a fault-finding strategy and will go ahead to implement it immediately. We have very friendly electricians. They will explain the faults both in detail and in plain English so that you understand everything. Our electricians will then make sure you are acquainted with future best practices to avoid further occurrences. Our electricians are highly experienced in fault finding and carrying out suitable repairs.
Preston-Park Cheap Electricians
We provide you with the best electrical services throughout Preston-Park at affordable prices. You can trust us to carry out all domestic installations and repairs in a cost-effective way. Our electricians work quickly and efficiently so that they stay within your budget.